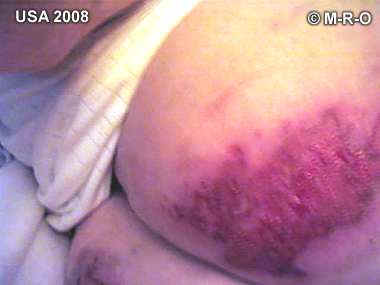 These pictures are from Sharlene. She has very bad skin symptoms, which are also due to an autoimmune disease and various other parasitic and opportunistic microbial infections, such as ecthyma gangrenosum caused from Pseudomonas aeruginosa sepsis.


Her body is covered with painful open wounds, which prevent her from sitting or or sleeping on these areas.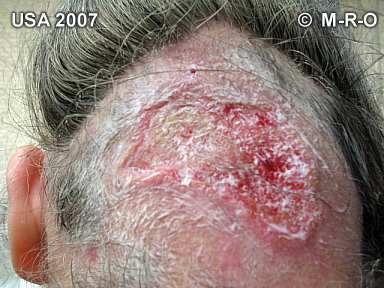 She lost almost all of her hair in this worst period of skin infection, but she never gave up the fight.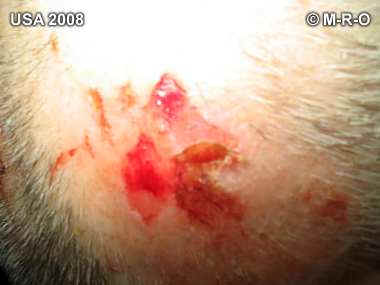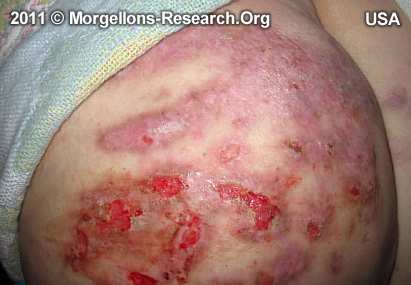 Her body is still full of lesions and huge wounds, but slowly, slowly, a healing process on her scalp has started.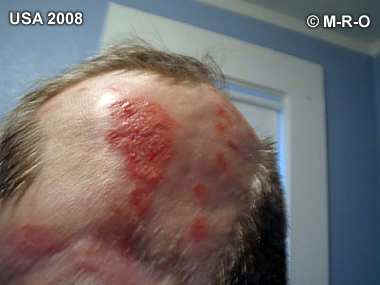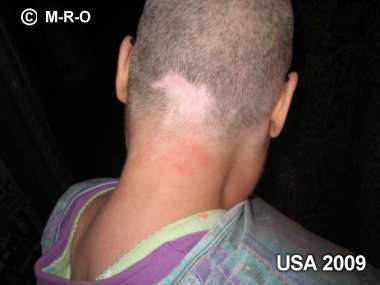 See her scalp today in the picture on the right. You need special internal and external medications to treat the types of wounds you see in these images. If you want to help her in any capacity, please email me. Sharlene has no money and needs all kinds of help, and there are many ways to provide it!