Many sufferers have these kind of wounds and white depigmentation spots. These are caused by Borrelia and other bacteria and or by fungus-like organisms. Converting and absorbing (enzymatic metabolism) proteins and peptides from skin cells and perhaps destroying melanocytes too. Melanocytes produce melanin as a natural skin protection (e.g. UV-light).

Underneath these white spots, the microorganisms are constantly actives and producing toxins. Sometimes causing also a super-infection with non-healing open wounds or a very slow healing process. Flies (Myiasis) and other insects can settle and lay eggs inside these open wounds.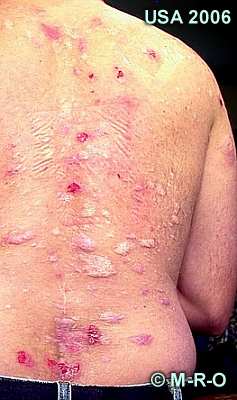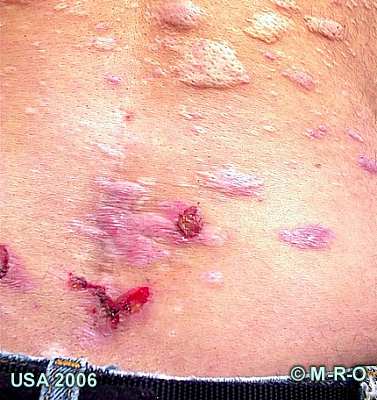 Depigmentation pattern with doughy swellings, granulomas, inflammatory nodules/indurations of skin tissue, similar to a diffuse systemic scleroderma, mostly caused by Borrelia burgdorferi (Lyme disease).