A German sufferer sent me these pictures of his genital infestation.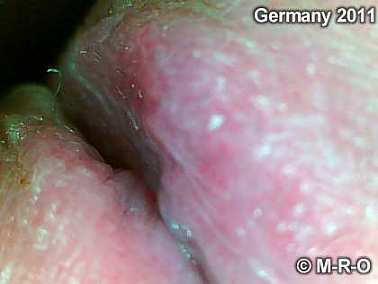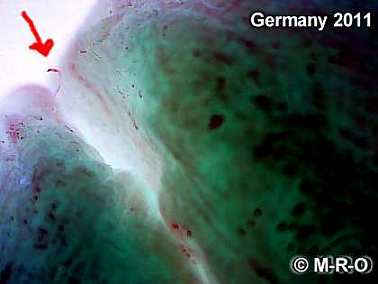 Left picture: this kind of green biofilm (Pseudomonas aeruginosa?) is visible on the tip of the penis. He probably has a low immune system. Also visible are various fibers, which are growing out of the urethral opening of the penis. Right picture: a negative of the same image.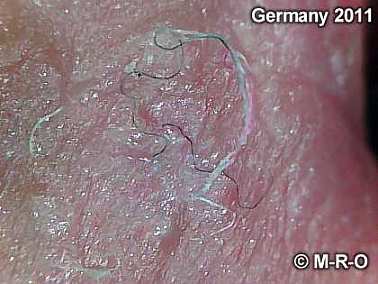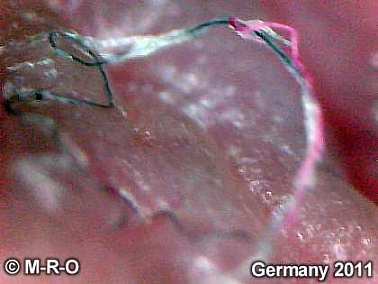 The whole genital area is covered with different colored fibers, even though he wears only white underwear.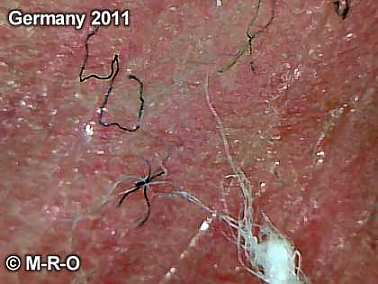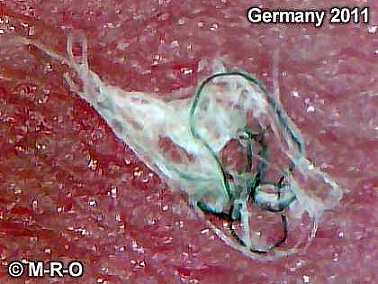 Different kinds of fibers are found on the skin's surface (also cloth fibers).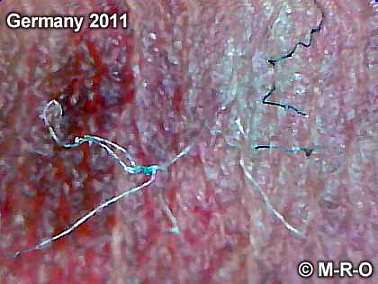 And some fibers are also interwoven with the skin.