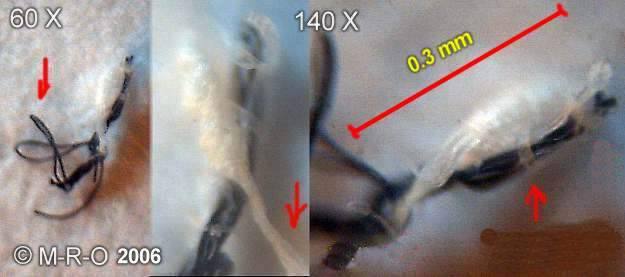 Union of many tiny small cellulose fibers always foundable around of such Morgellons biofilm particles. First they grow out of black fibers (wildlife form).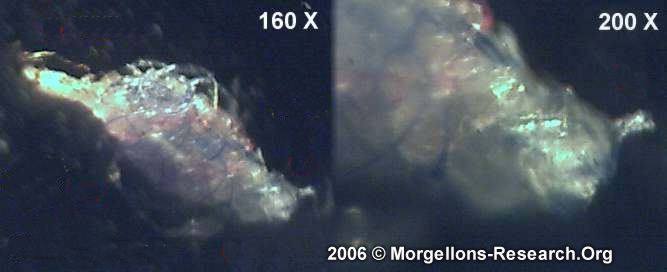 This is the next step of further development. The empty spaces between these fibers are filled up with their secretions (biofilm), which let these forms resemble to insect-like forms too.

Later it turns brown and more hairy after contact to oxygen

After drying out...The length of this life form was 0.3 mm...RIP!!