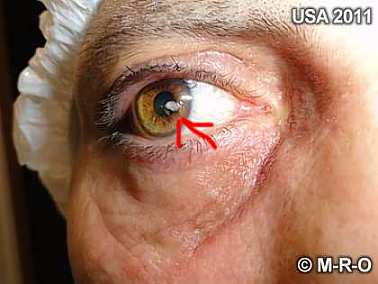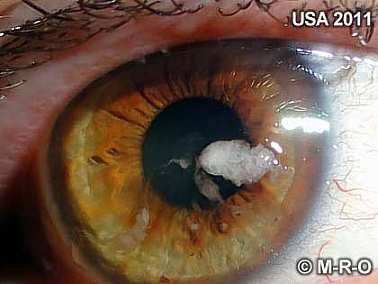 These pictures of an American sufferer show white matter on/in his eye cornea, which could be caused also by Bartonella or by a Chlamydia Keratoconjunctivitis or Pseudomonas keratitis. Check more here about
This sufferer and many others claim that the white matter also could be Collembola? But sincerly I cannot see any typical anatomic signs of Collembola or e.g. bird mite!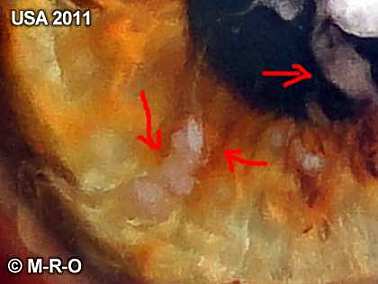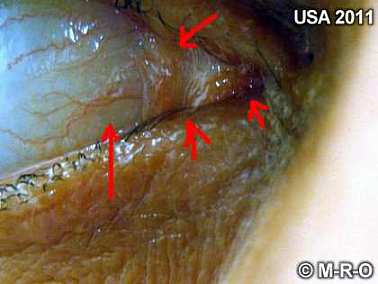 Left picture: magnification of this gel-like white matter on the cornea. Right picture: uveitis and irritated areas
in the eye angles, with swollen capillary blood vessels. Same symptoms are rather typical for Bartonella infection.
Check this link and pictures about spotting bartonella-associated uveitis
Check also this video below about unknown object inside the eye
Or check this video below about worm inside the eye, just to see what`s possible!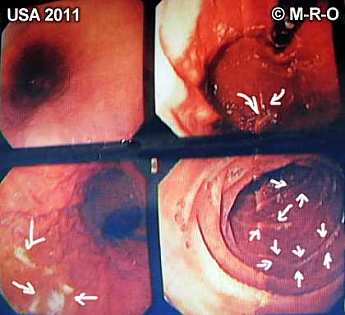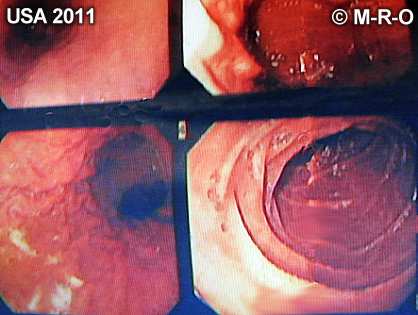 Swollen areas with denuded villous patches and white matter are also found in the bowels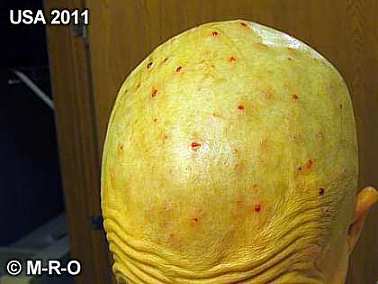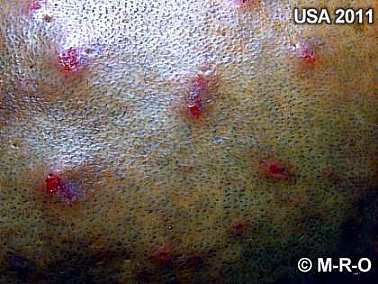 Usual signs of Morgellons scalp infestation with pustules and bumps.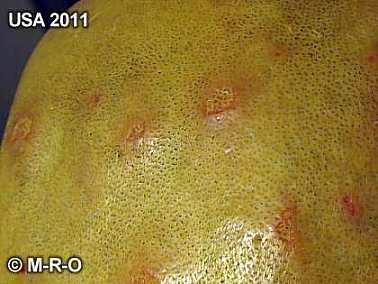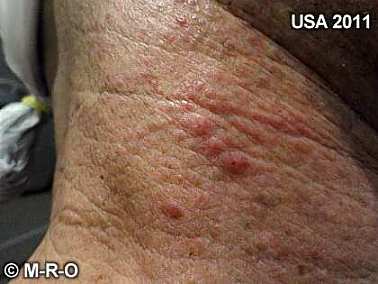 Swollen areas on the scalp. Right: Skin wrinkles on the neck area are typical signs of Morgellons disease.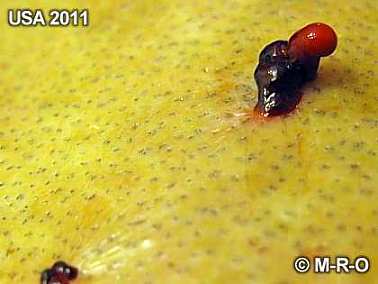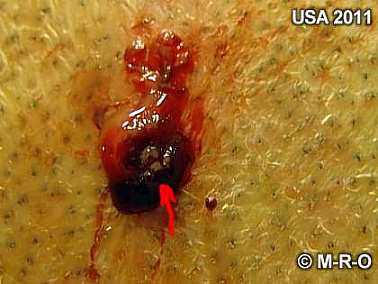 Weird tissue proliferation on the scalp, with a white material inside. Looks similar to a fungal fruiting body or to
typical proliferations known as Bacillary Angiomatosis (Verruga Peruana) caused by Bartonella bacilliformis.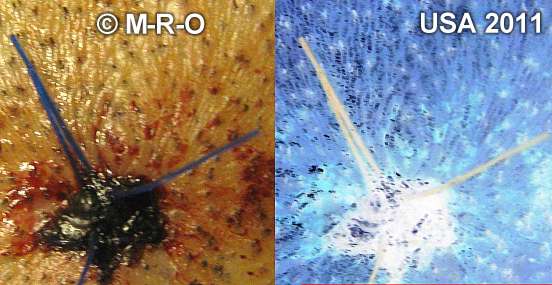 Blue fibers grow out from skin lesion. Right picture: negative